2017-04-04
The mood was tense. Will they show up or not show up? What if nobody showed up? All the advance we paid the hotel guy would go down the drain.
Prakash looked at me. He had forgotten that we were in the middle of a lovely park in Bangalore. Looked like he even forgot about the fact that I was supposed to be baby sitting my 2.5 year old.
I felt my pulse race as my mind accessed a folder called "Tense jaw dropping moments". The folder was locked up with a password. I pried the folder open. The first few lines in my mental folder was exactly the same thing - "What if no one showed up?"
Prakash held his hand up and started to say something.
I stopped him and said, "Dude, I read you like a book. I know what you are about to say?"
I saw his neatly arranged teeth for the first time, although I had known him for so long.
"What I am going to say?" he said, smiling.
"What if no one showed up?" I said, with authority in my voice. "Right?" I added, not knowing if he thought of the same thing.
"No, all I was about to say is that we forgot to tell the hotel guy about lunch and tea."
I laughed out loud or lolled to be precise.
"And I thought you were worried about no one showing up."
"Dude, they will certainly show up. We have tried every marketing gimmick known to us. We will focus on the end result of raising funds for the social platform. If that doesn't work, we'll pitch in our own money, like we did before this."
"Ok, now that, that is out of the way. What about case studies? Do you have any?"
In the history of my experience, people have always asked this question about TRIZ and how it has been used to solve problems. I tell them that reading is not the same as using and learning.
Doing is Believing
Anyways, people insist that I send them a case studies folio. I looked around the internet to find some interesting case studies and here is a compilation: You can download the report as a beautiful pdf from the following link -

Summary
This report is meant as a document to stimulate interest in the minds of the reader to conjure up an idea of how people have used the systematic inventive methodology called TRIZ (a Russian acronym which literally translates to theory of inventive problem solving https://en.wikipedia.org/wiki/TRIZ).
The methodology has in its core a contradiction solving philosophy. A contradiction is defined as something that is gained (R1) at the expense of something else (R2). Our desire as consumers or technologists is to have both R1 and R2.
Also, in the core of TRIZ methodology is the belief that all problems have already been solved and our job is to adapt the generic solution to our specific solution. All the case studies and videos given in this report illustrate the above said points.
First section illustrates some written case studies, the second section has a few audio resources about TRIZ and the last section has a few video resources. Enjoy!
Written Case Studies
Simulator of Meteorite collision (Case example from Page 32)
This is a complete case study of the application of the algorithm of problem solving - ARIZ-85c. A simulation of meteorite collision and the stepwise solution generation.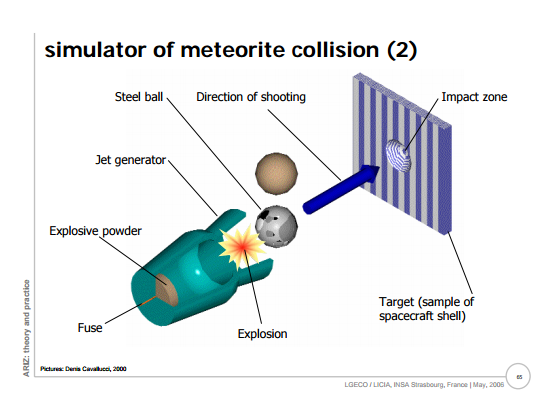 Case Study with TRIZ: Allocation System for a Processing Machine
This is a long-ish case study of the application of TRIZ tools of thinking - my own favourite - function map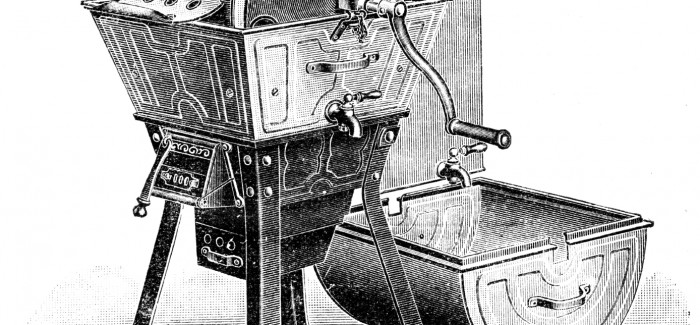 Open Source TRIZ (Free download of TRIZ resources)
There is a host of downloads in the website for you to chew on.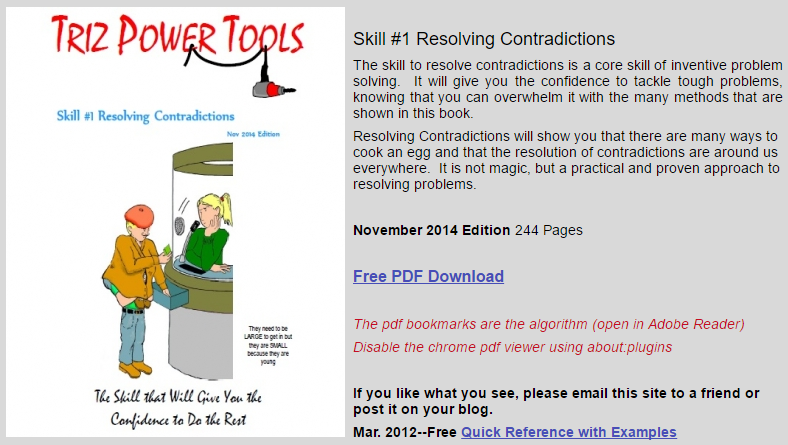 Assortment of TRIZ case studies from various domains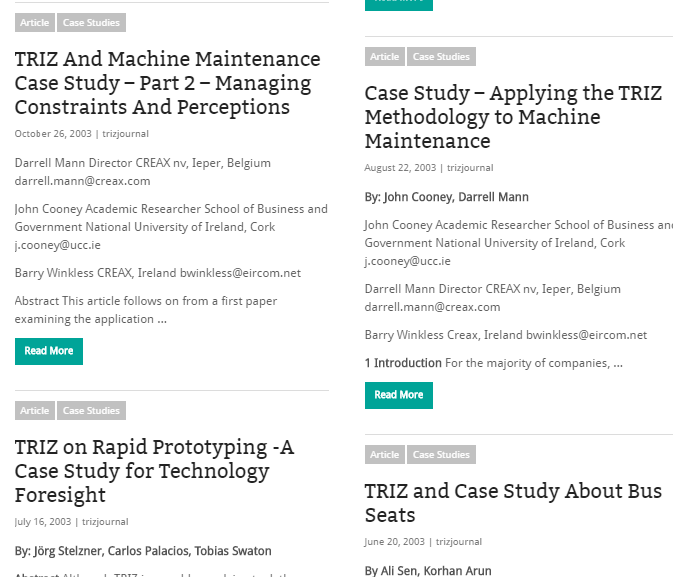 Audio Resources
Our podcasts from TRIZ India, particularly on basics of TRIZ and some interesting applications.
TRIZ India Podcast with Jack Hipple – Interesting Case of the Hairnet bags and the Lucy Show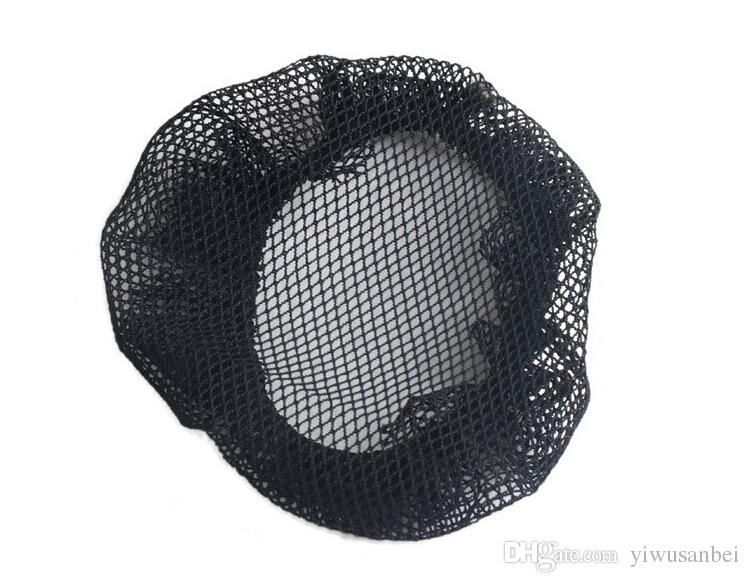 What in the world is TRIZ? Part 1
What in the world is TRIZ? Part 2
Video Resources
Lastly for you visual learners, here is a nice set of videos from TETRIS project aimed at teaching TRIZ to school kids.
TRIZ Tales I, Nina at School
TRIZ Tales II, Nina at the University
TRIZ Tales III, Nina at Work, Courtesy: Tetris Project
Wish you all the best
- Dr. Bala Ramadurai