2018-08-01
Welcome to the Books and Stuff Podcast Series.
Books and Stuff Podcast series - Krishna narrates his own views and what he picked up from a book on Ex-Prime Minister of India, P V Narasimha Rao.
What can one learn from a Prime Minister who masterfully pulled a country out of recession and socialism while keeping a slender majority at bay, while pursuing his own passion of life long learning? Listen to the podcast to know about this.
Enjoy the Books and Stuff Podcast!
The link to the anchor.fm podcast is
https://anchor.fm/books-n-stuff-podcast/episodes/Books-And-Stuff-Podcast-Episode-3---Half-Lion-eh65e2
.
Learn how to learn easily
Image Source - Amazon
Here is the podcast that we recorded. Enjoy!
You can buy the book on Amazon
Acknowledgments
A big shout-out to Anita Nagarajan for her help with editing the text, and lending her voice for the intro and the sign-off of the podcast.
Software used :
This podcast is licensed under Creative Commons: By Attribution 3.0 License http://creativecommons.org/licenses/by/3.0/
About the Author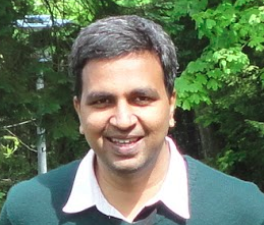 Dr. Bala Ramadurai
Author, Prof & Consultant
Dr. Bala Ramadurai is an author, professor and consultant. He has authored a book on Design Thinking called Karmic Design Thinking. He has 3 patents to his credit and 10+ publications in international research journals. He co-founded TRIZ Innovation India and is an Adjunct Professor at Symbiosis Institute of Business Management, India. He is a professor at National Programme on Technology Enhanced Learning. About me
Subscribe
Be the first one to know about my posts
* indicates required