2022-10-05
Space, the final frontier. These are the podcasts of the Podcast Enterprise. Its only mission: to explore story structures, to analyze our favorite characters and plotlines, to boldly talk what everyone has seen before
We will analyze all episodes of Star Trek: The Original Series or TOS for short using the following guiding structure:
Synopsis or summary of the episode
Story structure
Character analysis
Our likes and dislikes
The synopsis: The USS enterprise, it makes a rendezvous with a cargo ship that calls itself, the Antares.
And they're going to take a board, a young man from that ship. So right from the very beginning, you see that the captain and the first officer of the Antares that is Captain Ramart and Tom Nellis, they are quite nervous, a little bit fidgety and not quite there when they bring this child aboard.
He's 17 years old, his name is Charlie Evans. And then as this episode progress, as you realize that Charlie has had a very unusual childhood, he essentially raised himself on a planet, that had an alien civilization that's supposedly gone extinct because there are only legends about the civilization.
And then Charlie essentially raised himself. As I said, he's got these weird powers. He's very needy. He's very possessive. He's socially extremely awkward. And he's also extremely intelligent. And eventually it turns out that the aliens they're not extinct, they found Charlie alone and they gave him certain powers.
Charlie misuses these powers because he doesn't really know what to do with them. And as a story progresses, you realize that the aliens, even though they allowed Thetas, they're called you realize that even though they gave these powers for Charlie to survive, they did not give him any. Affection, which is essentially what drives this character to certain violent and weird and possessive acts.
He cannot adjust to human society and he has to leave. So that's a short summary of this episode.
That brings us to the end of this episode. Thank you for listening to the Podcast Enterprise. Please do share your reviews with us and please share this podcast with any of your writing friends or trekkies. Live long and prosper!
Stay tuned in for our next episode! Enjoy!
The link to the *Spotify* podcast is
https://open.spotify.com/episode/0QNqOIp3NWeOgFr5LzZ9OJ
.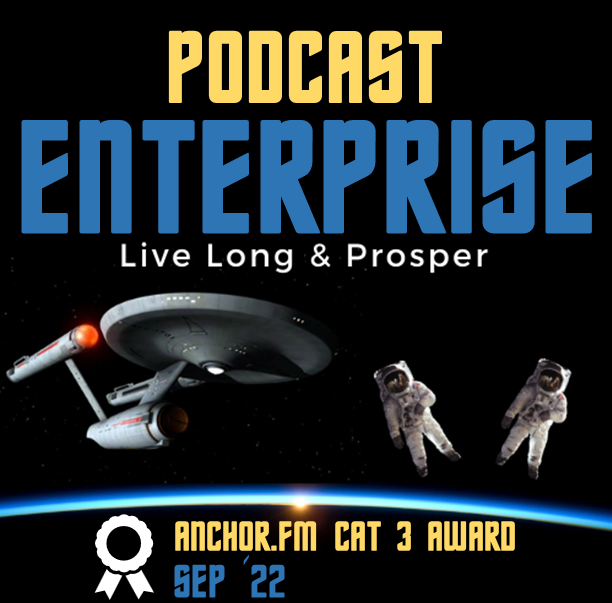 Acknowledgements
Intro music: Music from anchor.fm
Shotcut for editing the podcast
References: https://memory-alpha.fandom.com/