2022-10-19
Space, the final frontier. These are the podcasts of the Podcast Enterprise. Its only mission: to explore story structures, to analyze our favorite characters and plotlines, to boldly talk what everyone has seen before
We will analyze all episodes of Star Trek: The Original Series or TOS for short using the following guiding structure:
Synopsis or summary of the episode
Story structure
Character analysis
Our likes and dislikes
The synopsis:
Today we are going to be discussing Where No Man Has Gone Before.
This is essentially the second pilot of Star Trek that was submitted to NBC. And in this episode, we find the Enterprise heading towards the edges of the galaxy, where they pick up a very strange distress signal from a ship that they thought had disappeared in this ship had disappeared 200 years ago.
As they begin to investigate the distress signals from the ship they managed to take into the Enterprise, the disaster recorder of that ship, which is called the SS Valiant . When they go through the recordings, they find that that ship was in turmoil. They were going through some very weird occurrences. They were at the edge of the galaxy. They had crossed the edge of the galaxy and they were looking into some events involving ESP extra sensory perception. While the Enterprise is looking through these recordings, the Enterprise itself goes through the edge of the galaxy.
They face a magnetic storm, they hit a peculiar barrier and then two crew members are affected by a strange energy field. And because of that, the two crew members, they start acting very peculiar. One of the crew members starts having God like powers, and then he becomes a threat to the entire human race.
This is the summary of the episode.
That brings us to the end of this episode. Thank you for listening to the Podcast Enterprise. Please do share your reviews with us and please share this podcast with any of your writing friends or trekkies. Live long and prosper!
Stay tuned in for our next episode! Enjoy!
The link to the *Spotify* podcast is
https://open.spotify.com/episode/6NUFGlCfVdVAkTiNaz4vbY
.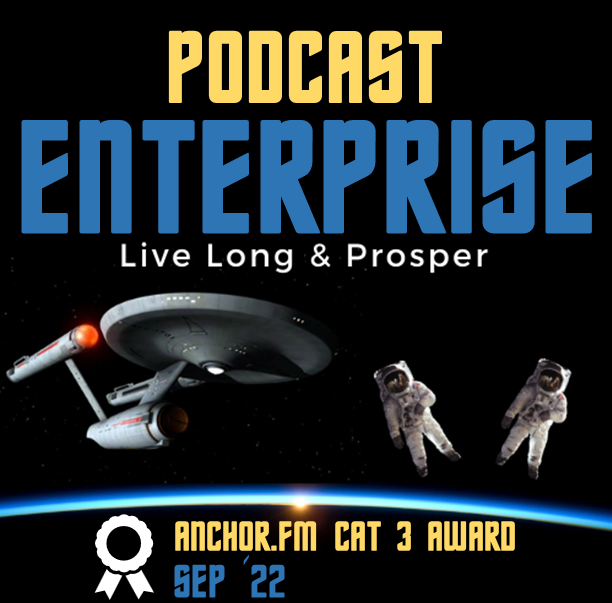 Acknowledgements
Intro music: Music from anchor.fm
Shotcut for editing the podcast
References: https://memory-alpha.fandom.com/