2022-11-09
Space, the final frontier. These are the podcasts of the Podcast Enterprise. Its only mission: to explore story structures, to analyze our favorite characters and plotlines, to boldly talk what everyone has seen before
We will analyze all episodes of Star Trek: The Original Series or TOS for short using the following guiding structure:
Synopsis or summary of the episode
Story structure
Character analysis
Our likes and dislikes
The synopsis:
Today our episode is a fun episode. I really had a good time watching it. What is our episode for the day?
Today we are following the Naked Time.
And in this episode, USS Enterprise, it goes around a planet called Psi 2000. This is a frozen world. That's begun its process of disintegration. So in the beginning you see Spock and Joe Tormolen. They beam down to the planet's surface and then they find that everybody on this planet is dead. All the scientists that went down there to investigate this planet, they're all dead.
And they've been found dead in peculiar positions because the engineer is dead at his post. Somebody's in the shower with their clothes on. So there are some weird happenings on that planet. And then for some weird reason, Tormolen, he rubs his nose after touching something on the planet's surface and he puts his hand down, unprotected on a table surface, and then he's infected with this peculiar infestation.
Nobody really knows what it is. And then, plot follows these characters as they go back to the Enterprise, the infection spreads. And then what this essentially does is it brings out hidden thoughts and emotions to the surface, which makes the characters behave very erratically and almost drunk.
One person, a certain individual he takes over the Enterprise. He tries to do some really, really strange things. And then the captain has to take control back. He switches off the engines and then Kirk has to switch the engines back on, but then they have to do it in a controlled implosion. Finally, the infection is contained and everything is back to normal.
However, there's a twist at the end. So that's my brief summary.
That brings us to the end of this episode. Thank you for listening to the Podcast Enterprise. Please do share your reviews with us and please share this podcast with any of your writing friends or trekkies. Live long and prosper!
Stay tuned in for our next episode! Enjoy!
The link to the *Spotify* podcast is
https://open.spotify.com/episode/4OKFvBvsi7DMzbyDOgCxL9
.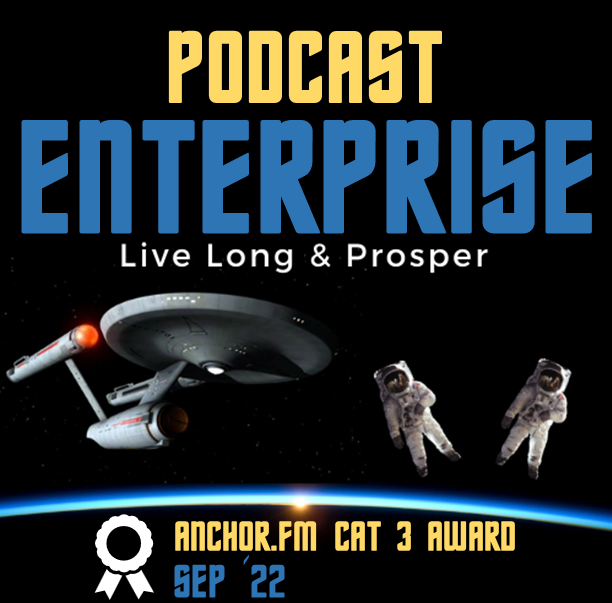 Acknowledgements
Intro music: Music from anchor.fm
Shotcut for editing the podcast
References: https://memory-alpha.fandom.com/