2022-12-21
Space, the final frontier. These are the podcasts of the Podcast Enterprise. Its only mission: to explore story structures, to analyze our favorite characters and plotlines, to boldly talk what everyone has seen before
We will analyze all episodes of Star Trek: The Original Series or TOS for short using the following guiding structure:
Synopsis or summary of the episode
Story structure
Character analysis
Our likes and dislikes
The synopsis:
What are little girls made of, when the episode opens, you find that the USS Enterprise is nearing a planet called XO three, and they're looking for a certain Dr. Roger Korby. He's a prominent scientist who's left large legacy of work, and he has been missing for the past five years.
He's also the fiance of nurse Christine Chapel of the Enterprise. When the Enterprise establishes contact with this planet, they find that Roger Korby is alive and he learns that Nurse Chapel is on board the Enterprise and he wants her to go down to the planet along with Captain Kirk.
This planet is a very strange place because it's cold, it's icy, and there are the remnants of this ancient civilization underground. And so when Kirk and Nurse Chapel arrive there, they find themselves underground and very quickly things go wrong. They meet an old acquaintance of Korby, who is acting very strange.
They lose security guards to chasms and a strange Frankensteinian monster type creature. They also find a new character called Andrea, who's extremely attractive. Nurse Chapel starts feeling a bit of jealousy towards her. Eventually it is revealed that these are the only inhabitants of this planet.
There are only three of them, still alive, apparently. As time goes on you find that Korby is obsessed. He's maniacal, he's a little bit crazy. He's in a search for perfection and there are a lot of Androids involved.
That brings us to the end of this episode. Thank you for listening to the Podcast Enterprise. Please do share your reviews with us and please share this podcast with any of your writing friends or trekkies. Live long and prosper!
Stay tuned in for our next episode! Enjoy!
The link to the *Spotify* podcast is
https://open.spotify.com/episode/1gW7JMsc44qG3kcCTJGEUA
.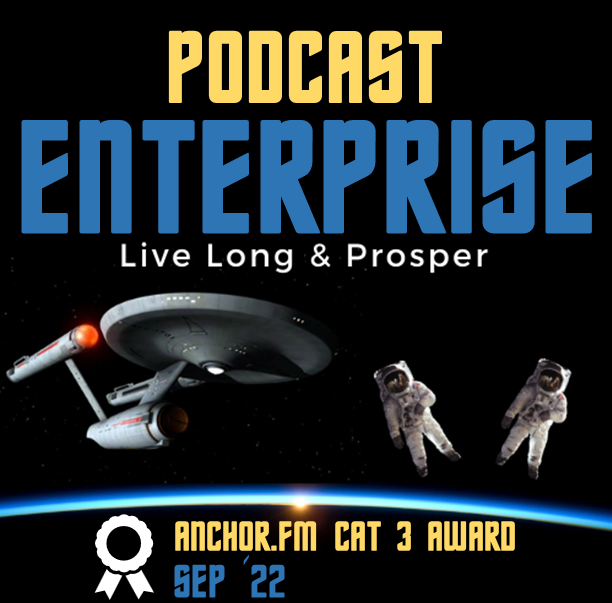 Acknowledgements
Intro music: Music from anchor.fm
Shotcut for editing the podcast
References: https://memory-alpha.fandom.com/