2023-04-26
Space, the final frontier. These are the podcasts of the Podcast Enterprise. Its only mission: to explore story structures, to analyze our favorite characters and plotlines, to boldly talk what everyone has seen before
We will analyze all episodes of Star Trek: The Original Series or TOS for short using the following guiding structure:
Synopsis or summary of the episode
Story structure
Character analysis
Our likes and dislikes
The synopsis: Here in the Galileo Seven we find the Enterprise en route to Makus III. They have a cargo of medical supplies that they need to give there, deliver there, and their course leads them past Murasaki 312, which is quasar like formation and onboard the Enterprise, there is also high Commissioner Ferris, who's overseeing the delivery of the medicines to Makus III. So what happens is essentially Captain Kirk decides to investigate that quasar like formation, Murasaki 312. And high Commissioner Ferris is very annoyed with this, but there's not much we he can do at this point because there's still a little bit of time between the delivery of those medical supplies and their rendezvous on Makus III.
So Kirk has a little bit of time to do his investigations and as part of those investigations. He dispatches the Galileo with Spock in command. There they find a planet called Taurus two.
This is where we see Spock assuming leadership of the shuttle craft and the other people on it. The other members on this shuttle craft include Scotty and Dr. McCoy and this episode essentially follows Spock as he attempts to attain leadership with his logic and only his logic, and that leads to all sorts of disastrous consequences. Basically, that's what this episode is. It also reveals a very strange and violent race on Taurus II, that attacks their shuttlecraft.
And again, Spock is supposed to take logical decisions. It lands him in deeper and deeper and deeper trouble, and eventually he has to rely on emotion. And he is really, really, really upset with that.
That brings us to the end of this episode. Thank you for listening to the Podcast Enterprise. Please do share your reviews with us and please share this podcast with any of your writing friends or trekkies. Live long and prosper!
Stay tuned in for our next episode! Enjoy!
The link to the *Spotify* podcast is
https://open.spotify.com/episode/4C9rB8HzbHVdTq21Nz7Rqq
.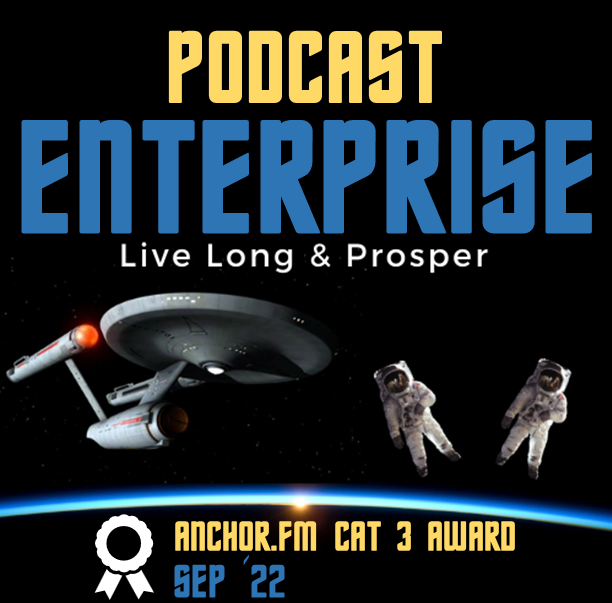 Acknowledgements
Intro music: Music from anchor.fm
Shotcut for editing the podcast
References: https://memory-alpha.fandom.com/