2020-10-14
UNESCO World Heritage Site reminds you of Italian monuments or sculptures from some other famous places that you may have been to. Design Thinking Workshop reminds you of a closed room with sticky notes in various colors with people crowding around a chart. What do you get when you combine these two ideas? Design Thinking workshop at a UNESCO World Heritage Site, Ellora caves, near Aurangabad. Thanks largely to professors and students from PES College of Engineering, Aurangabad, a Design Thinking workshop at Ellora caves became a reality.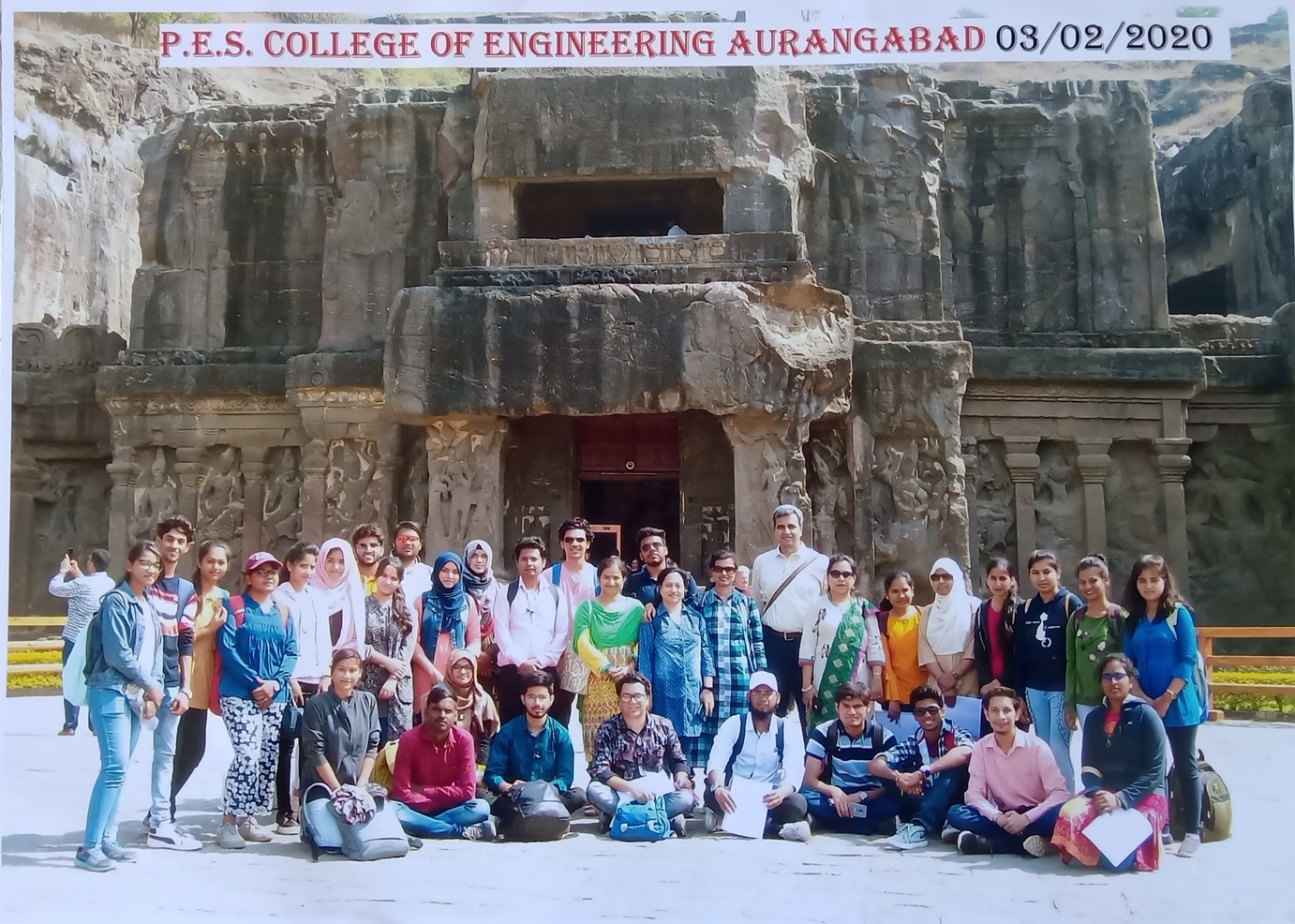 The Professors and students of PES College of Engineering, Aurangabad, at Ellora Caves, with yours truly
Professors from PES College of Engineering, Aurangabad reached out to me to conduct a Design Thinking workshop at their college for the students. When I heard that they were from Aurangabad, an idea sprang into my head. I made the correlation between Design Thinking and the Four Noble Truths when I had planned a trip to Ajanta caves. So, why not ask the students to take a trip to Ajanta? However, it turned out that Ajanta was a 4-hour drive from the college. That would mean that we spent most of the day in a bus. What good would that be?
Prof. Mote from the college, however, suggested if I was willing to "settle" for another caves nearby. I racked my tiny brain. She wondered if I had heard of Ellora caves. I was elated since I was among those people who knew Ajanta caves as "Ajanta-Ellora" caves, although they are about 100 km apart. Ellora caves, it turns out, was only an hour's drive from the college. Excellent!
UNESCO World Heritage Site Ellora Caves, here we come.
The students had to do the following:
Conduct an empathy exercise (First phase of Design Thinking) with some select audience in the premises:

Foreign tourists
Security guard
Ticket counter person
Maintenance staff

Also, go around on their own to learn about these magnificent structures and sculptures.
As a bonus, since I had been to Ellora caves before and had digested a few books on Buddhist and Hindu sculptures in Ellora, I was able to point out a few of the marvels there, to them.
The next day, we assembled and completed the Design Thinking workshop in their college.
Thank you professors and students of PES College of Engineering, Aurangabad for making this possible.