2021-02-04
After an overwhelming response to the paperback version of Karmic Design Thinking, many of you enquired about an e-book version. I hear you loud and clear. Here is the e-book version (Amazon Kindle version, to be precise), available in your local Amazon marketplace, no matter where you are on the planet.
https://www.amazon.com/dp/B08VRW2WJ5
You can buy the book at Amazon
Image Source - Amazon
The paperback continues to be available (in India) at https://dt.balaramadurai.net.
If you are not in India, the paperback will soon be available in your country.
About the Author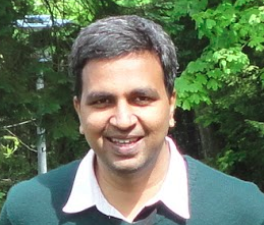 Dr. Bala Ramadurai
Author, Prof & Consultant
Dr. Bala Ramadurai is an author, professor and consultant. He has authored a book on Design Thinking called Karmic Design Thinking. He has 3 patents to his credit and 10+ publications in international research journals. He co-founded TRIZ Innovation India and is an Adjunct Professor at Symbiosis Institute of Business Management, India. He is a professor at National Programme on Technology Enhanced Learning. About me
Subscribe
Be the first one to know about my posts
* indicates required