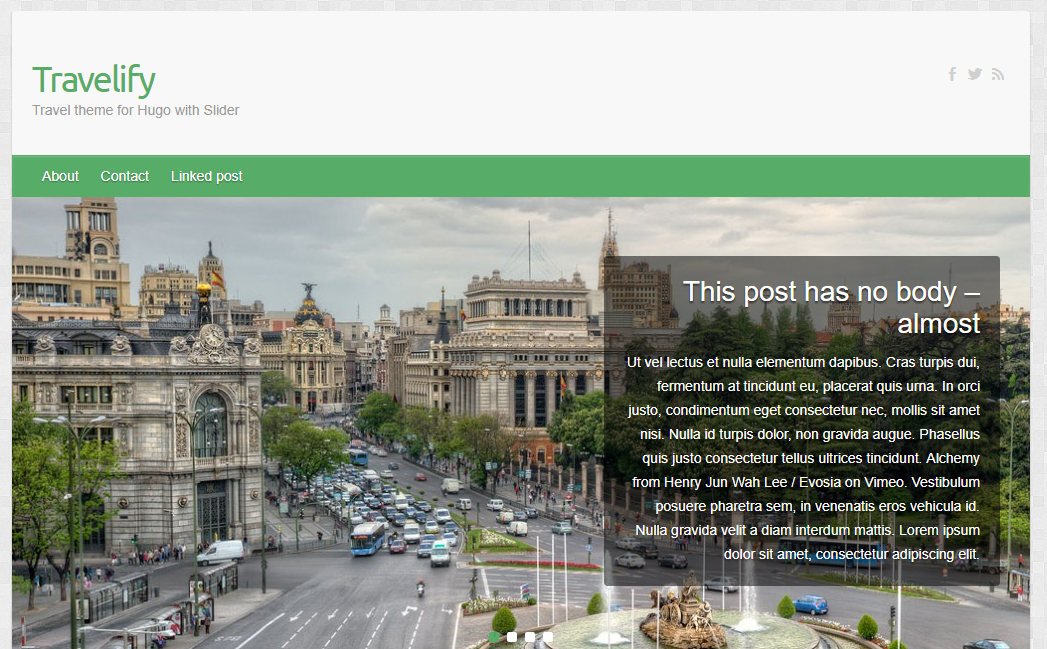 My first contribution to the open source community. Hurrah!
My website is running on Hugo's humongous efforts and I thought I'd do my little part by contributing to this community (like the little chipmunk in the Ramayana).
Hugo-Travelify-Theme is the Hugo version of the Wordpress theme, Travelify (Check out the Wordpress version of this theme at http://funderfulworld.com). The source code was adapted from digitalcraftsman's Icarus theme with a few changes for additional features (Even this README is a fork from his original README :)).